Mike Petrie Joins Truly Nolen Pest Control!
He comes with a wealth of pest control knowledge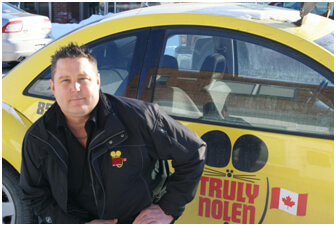 Hamilton, ON — Truly Nolen Pest Control is proud to announce the addition of Mike Petrie to our team. He will be based out of Hamilton, ON and will be supporting the expansion of our commercial pest control operations.
Mike comes to us from AllPest Control Services in Hamilton, ON where he was a manager since 2011. He has experience in residential and commercial pest control, and holds a certificate in Integrated Pest Management (IPM).
We look forward to growing our operations and we know Mike will be a big part of it.
Welcome aboard!
About Truly Nolen Pest Control
Truly Nolen Pest Control was founded in 1938 and has since grown to be North America's largest pest control company. With operations in over 68 countries and over 131 franchises worldwide, it is still family-owned and operated.
For more information, visit trulynolen.ca or call us at 1-855-878-7859.