Truly Nolen Named One of the Top Franchises of 2015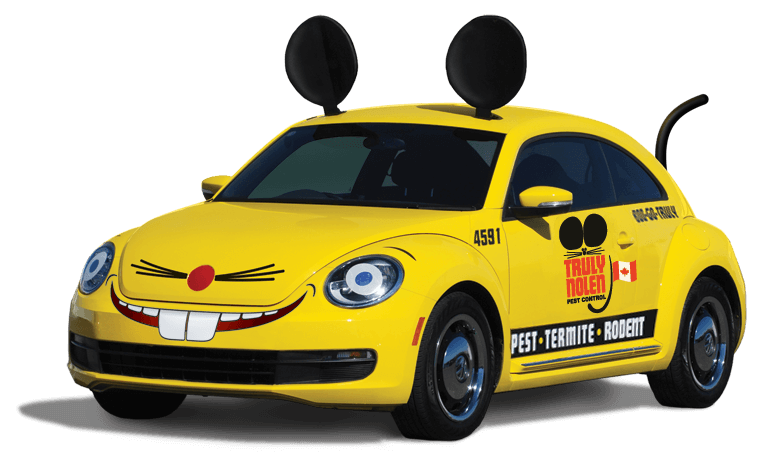 Franchise Business Review, an independent national market research firm focused on franchisee satisfaction and performance recently announced their 10th annual Guide to Today's Top Franchises list.
They surveyed 28,500 franchisees representing over 350 franchise brands. Only 200 franchise companies made this year's guide as a result of their franchisees ranking them high enough to meet Franchise Business Review's criteria. Truly Nolen Pest Control is proud to have made the list.
The Franchise Business Review compiles the list based on surveys of all franchise systems with a minimum of 10 franchisees throughout North America. Participants are active franchisees who answer 33 benchmark questions ranking their franchise system in the areas of financial opportunity, training and support, leadership, operations and product development, core values (e.g., honesty and integrity of franchisor), general satisfaction, and the franchisee community. An additional 16 questions ask franchisees about their market area, demographics, business lifestyle, and overall enjoyment running their franchise, and role in the franchisee community. Finally, Franchise Business Review ranks the top franchise brands based on their overall survey results to come up with the annual list of the top 200 franchise opportunities for this report.
Truly Nolen Pest Control making the list speaks to its franchisees satisfaction and success with the brand. Our franchisee satisfaction showcases that The Truly Nolen Pest Control brand fits the values and vision desired by franchise owners by providing insight into our system's culture, training, leadership, financial outlook, franchisee community and much more.
The list also showcases something that Truly Nolen Pest Control has known for years. There is value in pest and animal control services.
The top 200 franchises listed in this report significantly outperform their competitors when it comes to meeting the financial expectations of their franchisees. On average, we found that franchisee incomes in these top brands are 15%–20% higher than other brands. In addition, in terms of your "upside," the frequency of franchisees earning $250,000 or more was also 20% higher among our top 200 franchises.
Is 2015 the year to finally go into business for yourself, but not by yourself, by investing in a franchise? The market opportunity is certainly there. A variety of franchise companies are enjoying tremendous growth, loans are more readily available, consumer confidence is up, and many economic experts believe our economy is back on track.
Investing in a franchise is probably the largest expenditure you'll make after the purchase of your home, so it is crucial to determine if the company has staying power. Key factors that influence a franchise's enduring success include innovation, adaptability, market customization, customer retention and training & support.
Truly Nolen started pest control operations in 1938 and is one of the most stable pest, termite, lawn, and rodent control companies in the industry. Our longevity in the industry, highly recognizable brand, and wealth of experience truly sets up apart from other franchisors. We're innovators, always striving to provide the best quality and most effective service possible for our customers. By joining the Truly Nolen Pest Control team, you will not only have access to our service protocols, but also our internal support, training, education, marketing, and purchasing power programs.
We encourage you to visit www.TrulyNolenfranchising.com to review the site, especially our franchise benefits and service programs page, to discover why Truly Nolen Pest Control is the right choice for you!
---