Truly Nolen: What Makes It A Cut Above The Rest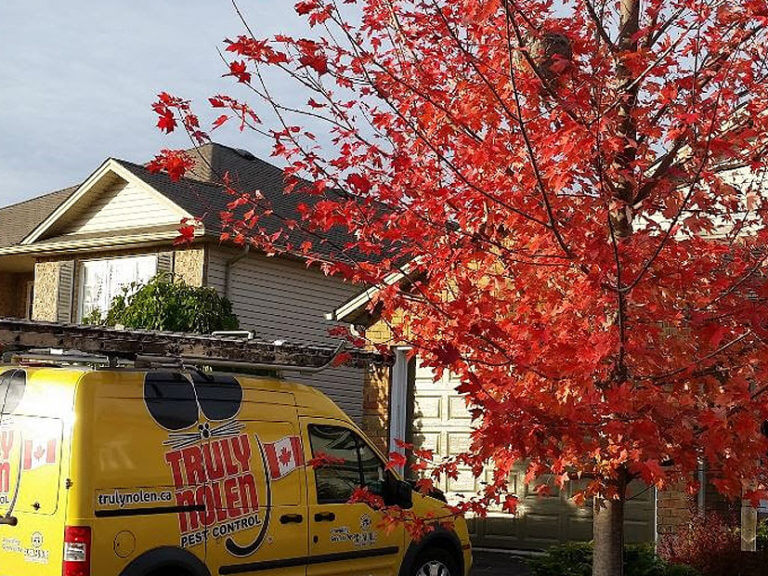 Truly Nolen is one of the most successful family-owned businesses today. The company employs around 1,100 partners and services more than 150,000 customers. With countless domestic and international franchises established in more than 30 countries worldwide, it is clear that Truly Nolen is a company that puts its customers' needs first. Regardless of its size today, it started off as a small family-owned business in the 1930s.
A Bit About The History Of Truly Nolen
The company was founded in Miami, Florida, during the Great Depression by Truly Wheatfield Nolen. His son, Truly David Nolen, joined forces with his father after graduating from the University of Florida with a degree in Entomology. The father & son's dream was to improve and expand the pest control business. The duo eventually developed into a genuine dynasty when third-generation Scott Nolen became company President. Scott's contribution were his inventions and natural pest control techniques that were utilized in the family business. Thanks to all this, Truly Nolen today has more than 80 offices across the nation.
What can you expect from Truly Nolen?
Truly Nolen Pest Control is synonymous with getting rid of mosquitoes, bees, rodents, spiders, and bugs roaming around one's home. The way the company achieves this is by offering a number of services to protect homeowners and their families from different problems. Truly Nolen services include:
• Pest control;
• Carpenter ant control;
• Rodent control;
• Bed bug control;
• Wasp and bee control;
• Commercial & property management services.
Pest Control
The company's innovative solution to household pest problems was christened the Four Season Protection Plan. The system was designed to keep your home protected throughout the year. Company technicians are trained to combine seasonal pest behavior with proactive and advanced treatments, which produces completely pest free results.
Carpenter Ant Control
Carpenter ants can cause extensive damage to your home as they prefer to make their nests in wood structures. They are active throughout the year and are rightfully considered one of the most serious structural pests in Canada. Truly Nolen's control process starts off by assessing damage and identifying active infestations. This is done by means of a thorough and detailed inspection of both the interior and exterior of your home.
Rodent Control
Truly Nolen excels at providing highly effective rodent control thanks to its Complete Rodent Control or CRC Program. This program was designed to trap and remove existing rodents from your home while preventing new rodents from re-entering your property. In addition, the company also performs sanitization and removal of soiled insulation and offers re-insulation services as well.
Bed Bug Control
While bed bugs are known to be difficult to completely eliminate, the task is not entirely impossible. Contacting a pest management professional is the very first and most important step if you suspect you have a bed bug infestation. Truly Nolen is THE professional to get in touch with as the company works quickly to stop the spread and treat infested areas at the same time.
Wasp And Bee Control
When it comes to wasps, bees and other stinging insects, the first step in the treatment process is the accurate identification of the problem. This is exactly the first step that Truly Nolen applies because the approach to removal and control will differ depending on the type of insect that is identified.
Commercial & Property Management Services
When it comes to commercial and property management services, Truly Nolen focuses on routine and timely treatments that result in consistent and reliable results. Always mindful of customers' clientele and work schedules, Truly Nolen treatments use only environmentally conscious materials with long residual effects. Each commercial zone is approached with a specific treatment in mind. Also, the specific needs of clients and their respective industry are the reason behind designing special programs for each individual issue.
If you're having pest problems, rest assured Truly Nolen is what you need
Truly Nolen is a company that takes pride in its history, tradition and the fact that it always puts the customer first. It is one of the largest family-owned businesses today and one that applies innovative solutions to provide customers with reliable and effective pest control. Regardless of the type of pest problem you have, rest assured that Truly Nolen has the answer. Contact Truly Nolen today and benefit from its decades-long experience!
---